Enclosed Trailer Bike Rack Mount | RockyMounts Review
I looked and looked for an effective way to store bikes in our new enclosed trailer. We have a NEO 18ft trailer that fits our Polaris RZR 4 seater, kayaks, and now 3 bikes!
Below are the pictures of the progress from start to finish. I wanted them as close as possible, but not touching. The RockyMounts DriveShaft Track seemed to be the best option for my application. There are sturdy and could fit different thicknesses of axles. They also come with a locking option, but that isn't important for my set up.
Our local bike shop Grand Rapids Bicycle Company sells the mounts.  The rest was just test and tune as you went!
I went with a 1×12 to span across and self tap to the aluminum studs in the trailer.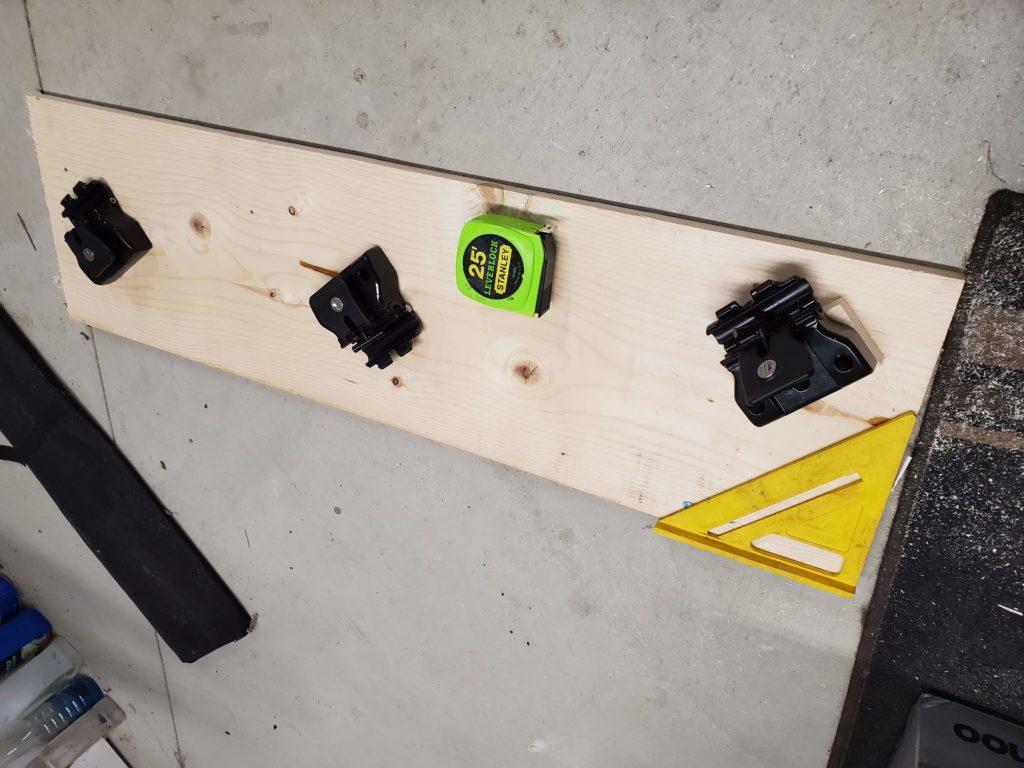 I had to use a block beneath them so the clamp could fully open.
I tested it a few different ways to check spacing and angle of the handlebars.  I also staggered from top to bottom to create more space.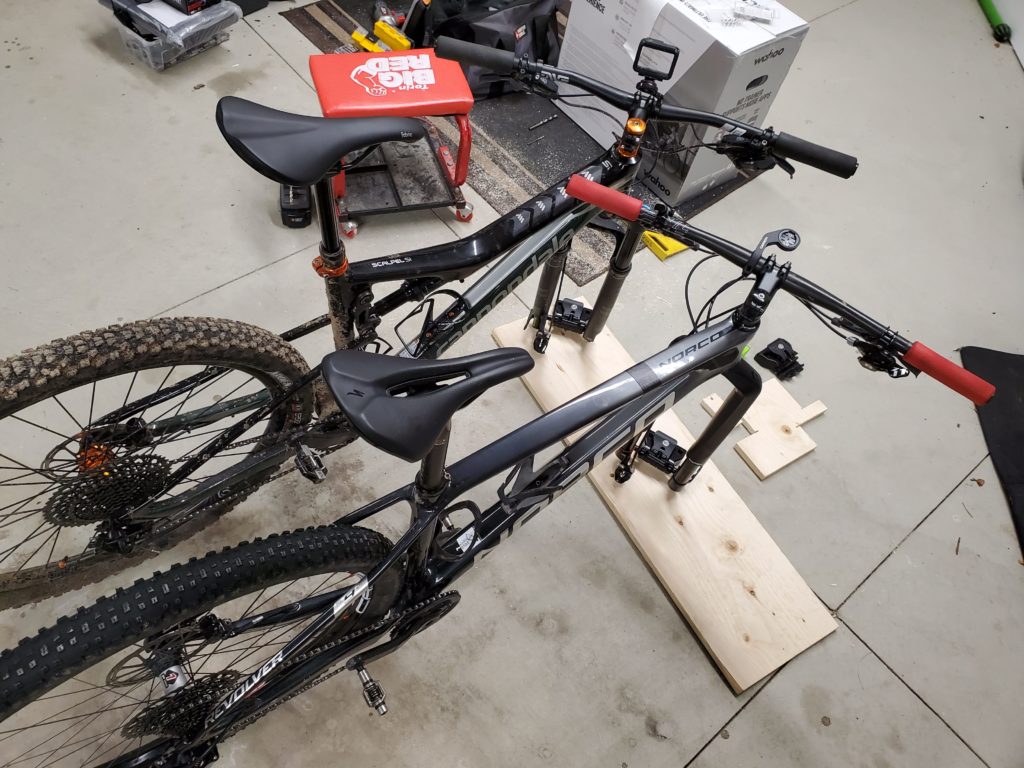 Another angle where you can see slight angle difference and slightly lower.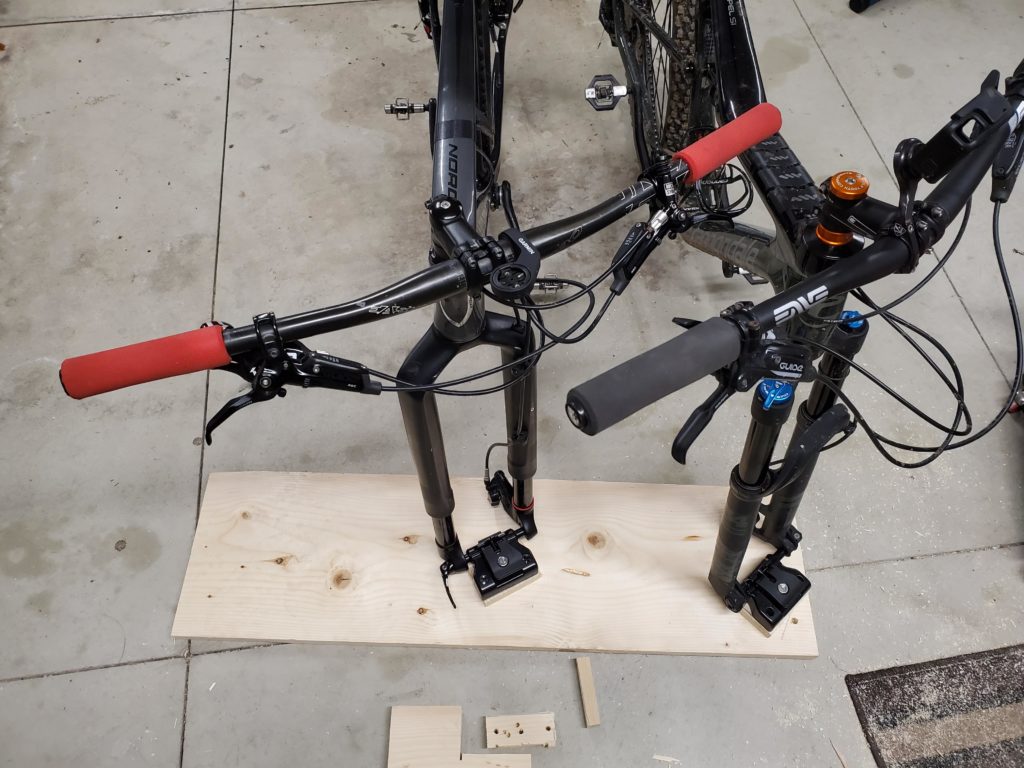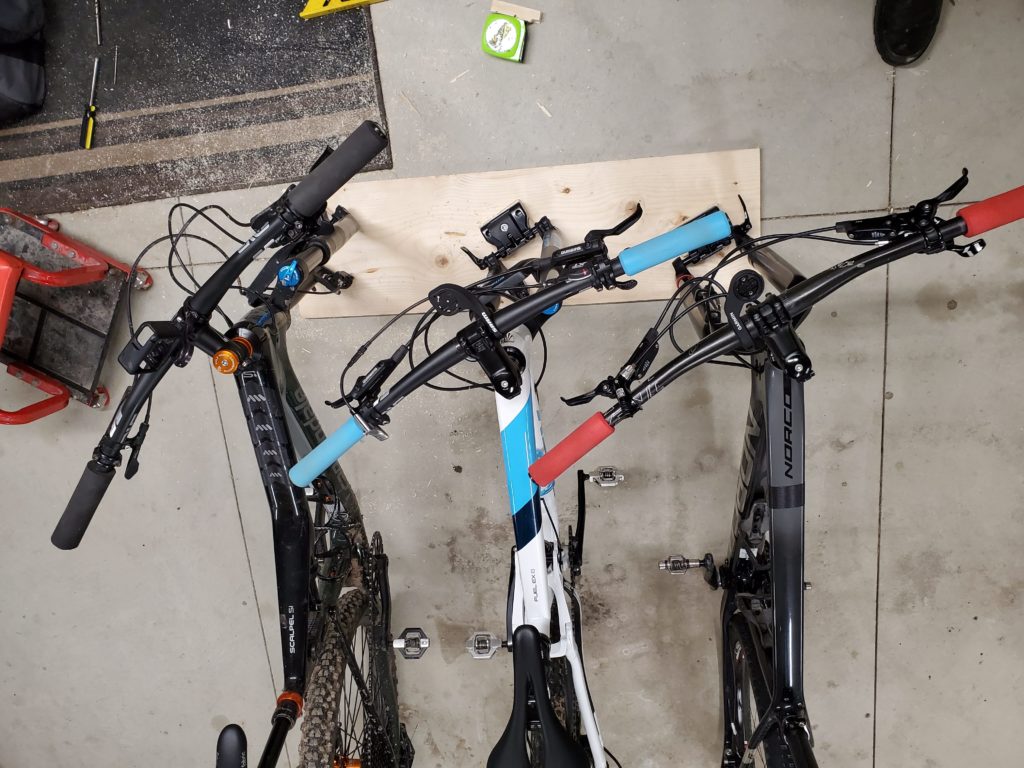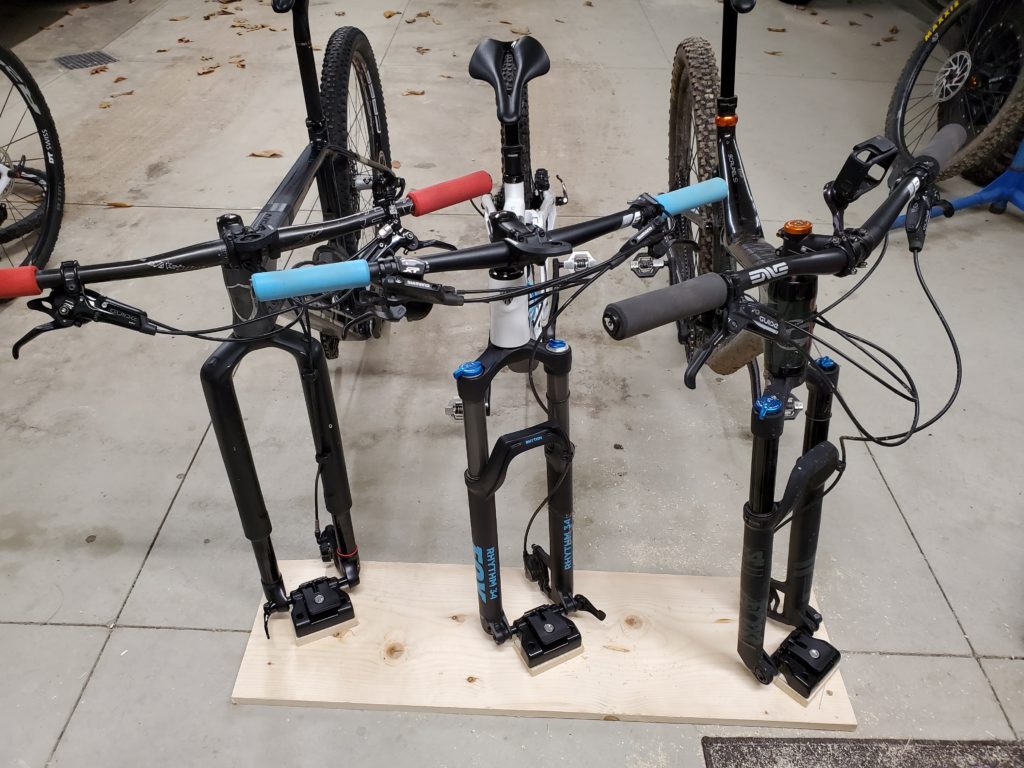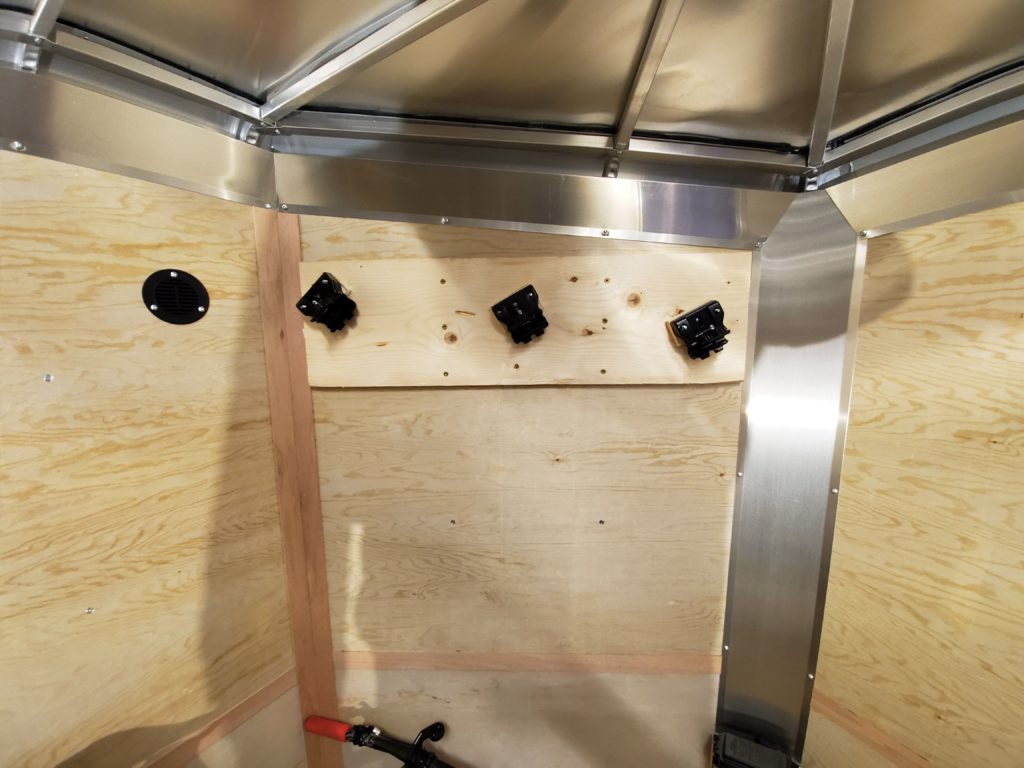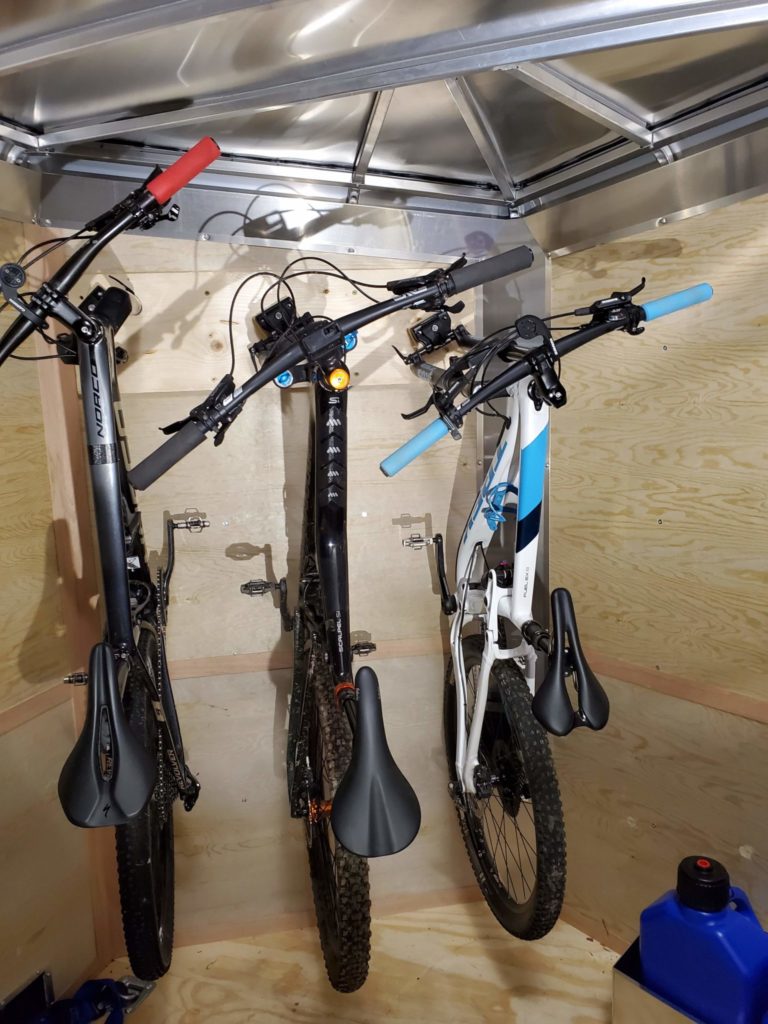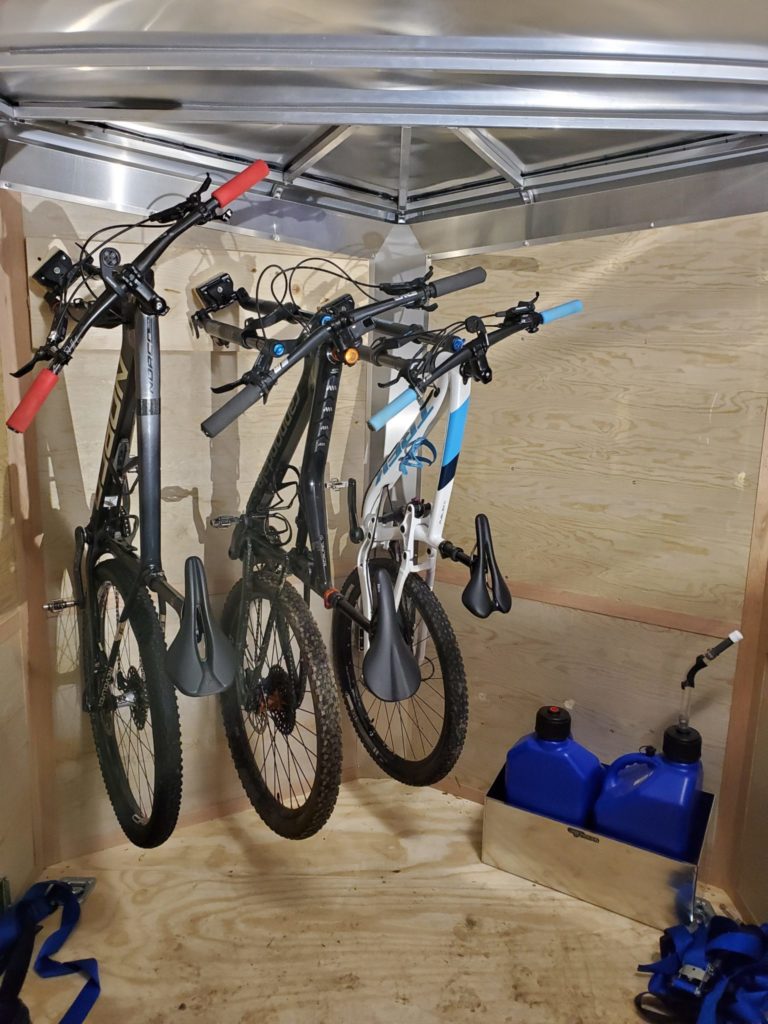 Need Real Estate help?  Work with the Team that is passionate about the Outdoors like you!  Mark Deering RE/MAX
Local trailer shop Grandville trailer sold us the NEO trailer